Tomáš Studeník (CEE Hacks organizer & mentor)
Tomáš is a radical innovator and city hacker. Tomáš holds MBA from the University of Liverpool and MSc in Innovation from HEC Paris. He is the CEO of Insane Business Ideas (www.inbui.com), a consultancy that helps industry leaders and governments innovate. Tomáš organized the first global CEE Hacks hackathon (www.ceehacks.com) in 2017 and has since held numerous innovation events to improve mobility, sustainability, and health of European cities. Apart from consulting companies on innovation strategy, Tomáš holds popular monthly FuckUp Nights (www.fuckupnights.cz) where lessons from failure are publicly shared by distinguished entrepreneurs, scientists, and artists. In 2018, Tomáš published the Big Book of Fuckups (www.fuckupy.cz) that the world-renowned economist Tomáš Sedláček called the book of the year. In 2020, Tomáš is working with a team of artificial intelligence scientists and theatre production to stage the first play written by AI as a celebration of the centenary of the word 'robot' (www.theaitre.com).
Kuuno's main mission is to secure all healthcare (HC) experts (patient organization groups, doctor associations, political decision-makers, health insurance, hospital leaders, universities, medicines developers, and other parties) are working in close collaboration to secure continuously improved outcomes for patients. He is especially focused on how we can be faster implementing new medical guidelines in real clinical practice and how we can improve and optimize patient pathways in HC using HC digitalization and data. As an experienced leader of medicine developer, Kuuno is doing all possible to build up x-functional teams to lead and drive innovation in all countries together with all HC partners.
Kuuno joined AstraZeneca in 2007 and has 20 years of experience in the industry with proven results in leading market access and business units in various therapeutic areas in Estonia, Baltics, Czech Republic, Slovakia and Hungary, and also as a member of the leadership teams in Nordics and CEE region. Kuuno holds a Pharmacy Degree from Tartu University in Estonia. Kuuno is based in Prague. His mission outside of work is to keep family, friends and colleagues in a good spirit and fit enjoying together numerous outdoor sports activities.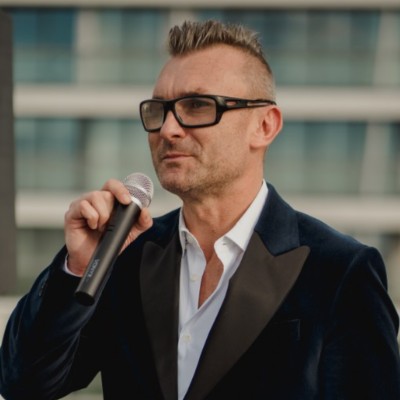 Martin Zubek is director of czecho-slovak branch of InterSystems Corporation in Prague and business development manager for area of central and eastern Europe. Martin is working for InterSystems for more than 20 years and is respected expert in the field of Electronic Health Record creation and data integration in healthcare. He has established Czech affilation of IHE (Integrating Healthcare Enterprise) International and IHE Europe where he has been leading working group of Interoperability in the Czech republic. Martin Zubek is member of board at IHE Czech republic and is representing Czech republic at IHE International. He was counselor of Healthcare committee at Parliament Czech republic for Healthcare Data Creation and Hadnling. He is teaching at ČVUT (Czech technology University) Praha newly created theme: Data integration in healthcare. He is finishing his PhD study at Biomedical engineering faculty of CVUT for creation of IHE profiles usage framework for Czech republic. He has been part of implementation team of ePrescription national solution in Slovakia.
Vladimír Janovský (judge & mentor)

Vladimír is a CE IBEX Lead (Innovation excellence) and member of the CEE Innovation Business taskforce at AstraZeneca. He has been in the pharmaceutical industry for more than 10 years. He graduated from the Czech Technical University in Prague, studied piano, he graduated from the Google Digital Academy. As you can see, he doesn't like a stereotype and meaningful innovation is his driving force. His current main focus is on patient-centric projects from the Start-up environment and omnichannel marketing.
Petr Raška (judge & mentor)

Petr Raška is Chief Information Officer at IKEM.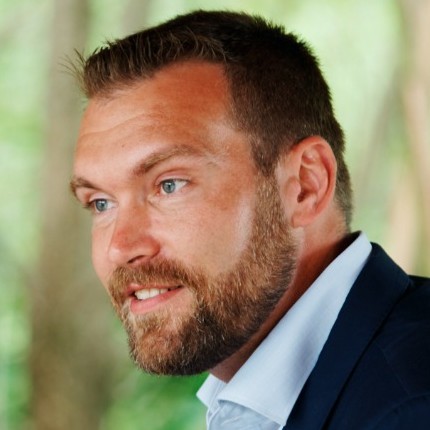 Ondřej Hlavička (judge & mentor)

Ondrej Hlavicka is leader with strong background in Technology and Finance and experience ranging from SMEs to global corporations, currently leading Czech branch of Edwards Lifesciences. One of his main professional passions are data and all the ways we can use them to improve and save lives.
Robert Bém (judge & mentor)
Robert Bém is Head of Ambulance at Diabetology Clinic at IKEM.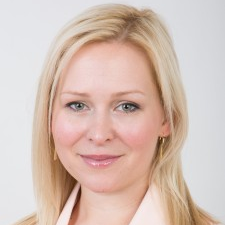 Markéta Šenkýřová (judge & mentor)
Markéta Šenkýřová is Head of PR and Marketing and Spokesperson at IKEM.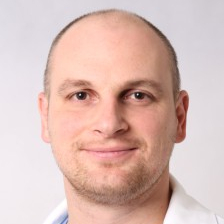 Marek Šramko (judge & mentor)
Marek Šramko is Head of Acute Cardiology Department at IKEM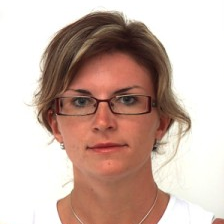 Silvie Rajnochová-Bloudíčková (judge & mentor)
 Silvie Rajnochová-Bloudíčková is Head of Nephrology Outpatient Clinic at IKEM.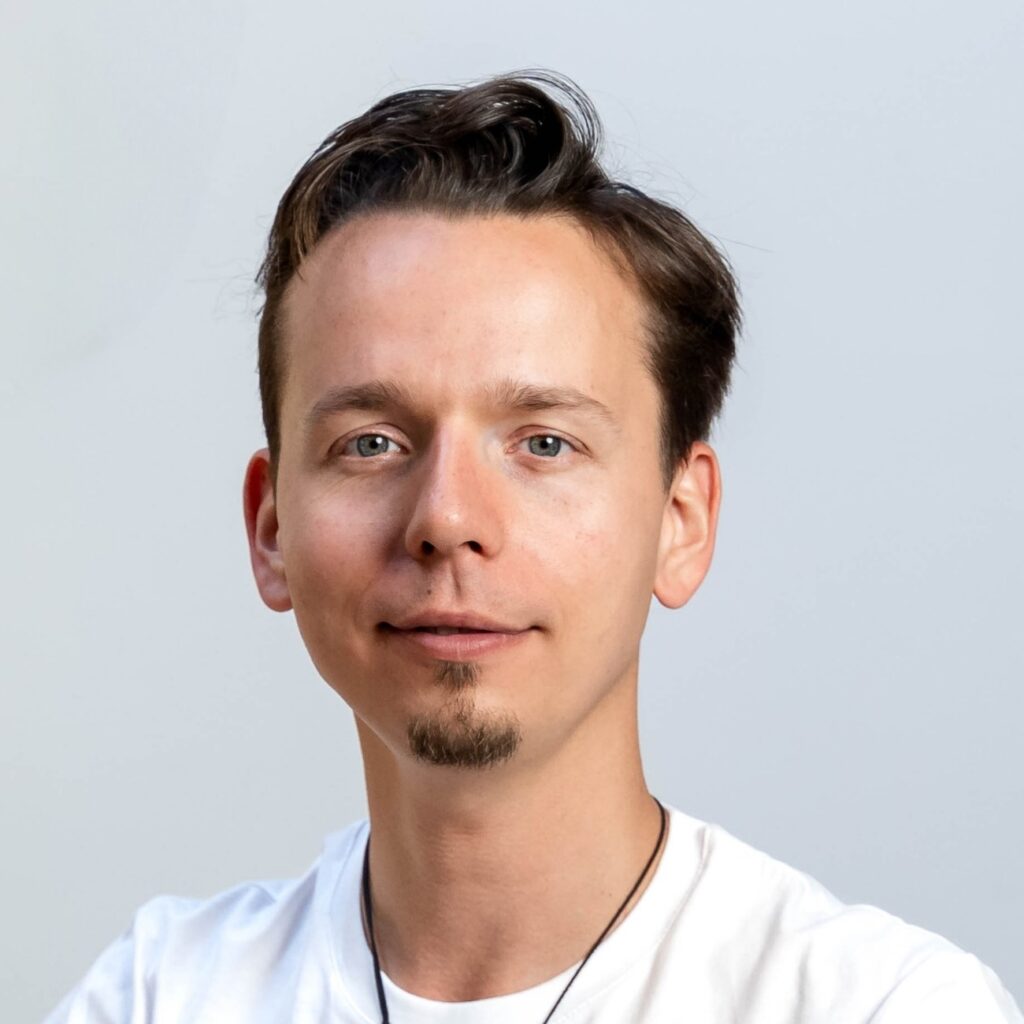 Co-founder of HTG Medical (https://www.htgmedical.com/), Chairman of the Association UX (https://asociaceux.solidpixels.com/), Senior Product Designer at Rohlík Group (https://www.rohlik.group/), UX consultant, and perpetually curious individual at https://www.uxtobias.cz/. Former community leader at GUG (https://gug.cz/http://GUG.czhttps://gug.cz/) and Creative Mornings (https://creativemornings.com/cities/PRG). Also, a proud dad of the spirited Ely, occasional longboarder, aspiring captain, and a enthusiast of frames, robots, innovations, and motorcycles.
Ondřej Viklický is Head of Transplant Center, Head of Nephrology Clinic, Head of Transplantation Laboratory at IKEM.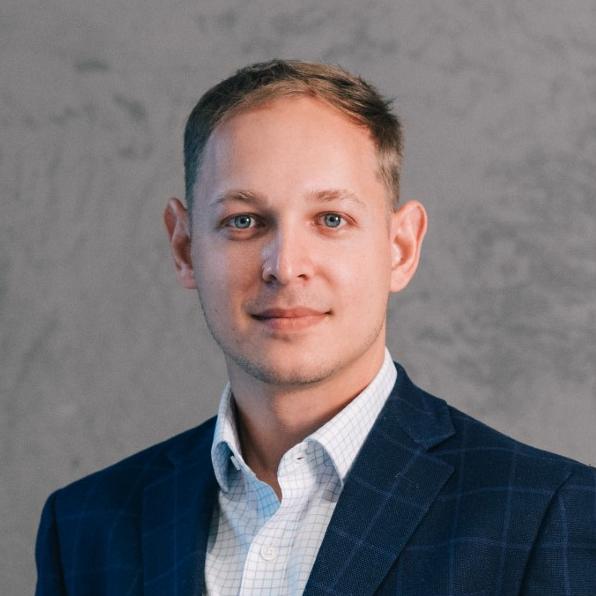 The voice of good ideas and a lightning rod for the bad ones at AstraZeneca Czech Republic. An impatient opponent of theorizing and an admirer of inventors and fearless experimenters. Coming from the telecommunications world, where, at Vodafone and O2, I focused mainly on working with numbers and reporting tools, transitioning from client work in the healthcare sector at IQVIA directly into a company driven by science and innovation. Its main goal is to deliver medicines that change or improve patients' lives and have a positive impact on society. The digitization of the environment we operate in can significantly accelerate these efforts.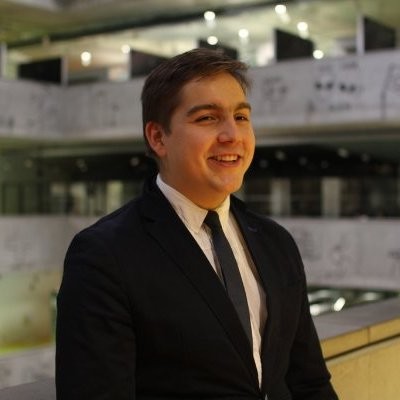 Drahomír Kolenčík (mentor)
Medical Advisor at AstraZeneca.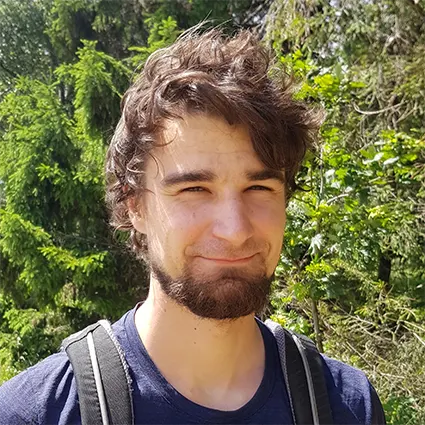 Jan Kubant is a mathematical and machine learning engineer and co-founder of Mild Blue, a medical innovation startup. At Mild Blue he and his team create apps and algorithms similar to the ones you will be working on during the hackathon. Jan has experience with end to end development of machine learning and medical app projects and can help you at any moment during the hackathon. One message to the teams. The initial phase of planning and problem investigation is absolutely crucial. Do not underestimate it! (We will be happy to help).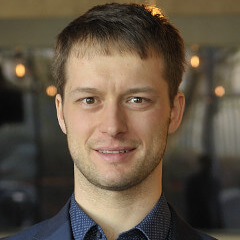 Tomáš Kouřim is a mathematician, AI expert, visionary and entrepreneur. He has rich experience developing and delivering robust AI based solutions for both corporations and startups. As a co-founder and CEO of medtech startup Mild Blue he also understands the possibilities and challenges of AI in healthcare and can help you transform your idea into a tool doctors will actually use.
Pavol is a developer and technology enthusiast who eagerly explores the latest tools and technologies. As a co-founder of H-edu and Collboard, I invest in leveraging digital innovations to transform education. I have developed several citizen science projects, including the first mobile application for bird watchers in the Czech Republic, and have lectured at technology and startup conferences on topics such as VR, AR, and AI. I also lead the Czech.events platform, which helps people discover and attend technological and innovative events. My talent for identifying growth opportunities and mentoring startups has led me to victory in several innovation competitions. I strive to inspire others and believe that technology can help solve the world's problems.
Born 50+ years ago, graded in nuclear physics, spending my last 25 years with InterSystems technology. Started as an end-user and since 2000 working as a technology expert within InterSystems. Daniel's expertise covers, among others, programming and designing solutions architecture in various verticals with special focus to healthcare.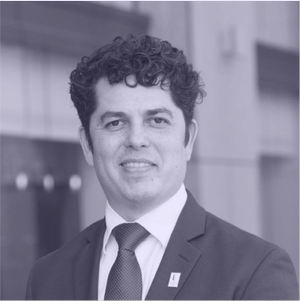 Regilo is a dental surgeon from Brazil who went rogue, turning his passion for technology into a new career path. With 20 years of experience in Health IT, he has worked for several UN agencies, including the World Health Organization. He currently leads InterSystems' cloud development team.
Ondřej focuses on designing and implementing interoperable solutions in healthcare exploiting standards such as HL7, FHIR or DASTA. As an InterSystems engineer, he has been driving hospital initiatives in the Czech Republic to unlock the potential of clinical data buried in the proprietary legacy systems and expose it via APIs. Tomáš Kouřim is a mathematician, AI expert, visionary and entrepreneur. He has rich experience developing and delivering robust AI based solutions for both corporations and startups. As a co-founder and CEO of medtech startup Mild Blue he also understands the possibilities and challenges of AI in healthcare and can help you transform your idea into a tool doctors will actually use. Ivana has been working in the digital marketing industry for more than 13 years. She has worked both in the agency and on the client-side, for example, she has led projects for Citibank, Home Credit, Air Bank, and now AstraZeneca. In recent years, her main focus has been on digital brands and customer experience. She specializes in connecting marketing channels and messaging across the entire customer journey.